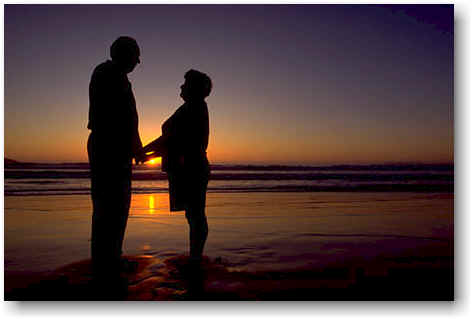 "Long-term care" (LTC) is a phrase which is used to describe a variety of services in the area of health, personal care and social needs of persons who are chronically ill or infirm. Recent studies based on nursing home admissions indicate that 40% of all persons age 65 and over may enter a nursing home at some period in their lives. Long-term care policies are normally purchased to keep the insured's estate from being depleted by high nursing home costs. There are many insurance companies that currently offer LTC insurance policies. Most are individual policies, although others can be obtained through an association or employer (group policies). Common Elements In Long-Term Care Policies
Amount of Benefit

: Most policies pay a fixed dollar amount each day you are eligible for the benefit; e.g., $100 per day.

Inflation Protection

: Since costs inevitably increase, a policy without a provision for inflation may be outdated in a few years. This provision can normally be added as a rider to the policy for an additional charge.

Guaranteed Renewability

: This important provision will PREVENT the insurance company from canceling your policy for as long as you continue to pay the premium when it is due. However, the insurer may be able to raise rates on a class basis.

Waiver of Premium

: Some policies will waive the future premiums after you have been in a nursing home for a specified number of days; e.g., 90 days.

Place of Care

: Does the policy require that the nursing home be licensed or otherwise certified by the state to provide skilled or intermediate nursing care Must the facility maintain certain record keeping requirements

Level of Care

: Three generally recognized levels of care, in an institutional setting:

Skilled Care

: Daily nursing and rehabilitation care under the supervision of skilled medical personnel; e.g., registered nurses and based on a physician's orders.

Intermediate Care

: The same as skilled care, except it requires only intermittent or occasional nursing and rehabilitative care.

Custodial Care

: Help in one's daily activities including eating, getting up, bathing, dressing, use of toilet, etc. Persons performing the assistance do not need to be medically skilled, but the care is usually based on the physician's certification that the care is needed.

Deductible or Waiting Period

: Most LTC policies require you to "pay your own way" for a specified number of days (generally ranging from zero and 120 days) before the insurance company will begin to pay benefits. The shorter the waiting period, the higher the cost will be. This is usually referred to as an "elimination period."

Home Health Care (Home Care)

: Many long-term care policies can provide coverage in the insureds home. It is most often offered as a rider (requiring an additional cost) to nursing facility coverage, and reimburses the cost of long-term care received at home.