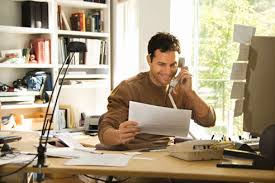 In-home business insurance is designed for smal businesses which are operated out of a person's home.  These entrepreneurs may find it difficult to obtain appropriate and affordable insurance through the conventional business insurance appraoch.  Yet the homeowner's policy on the residence normally excludes any losses arising from "business pursuits."
The types of enterprises specifically targeted are individuals engaged in retail distribution or products and/or services with operations based from their place of residence.
Contact us today for more information on covering your in-home business!